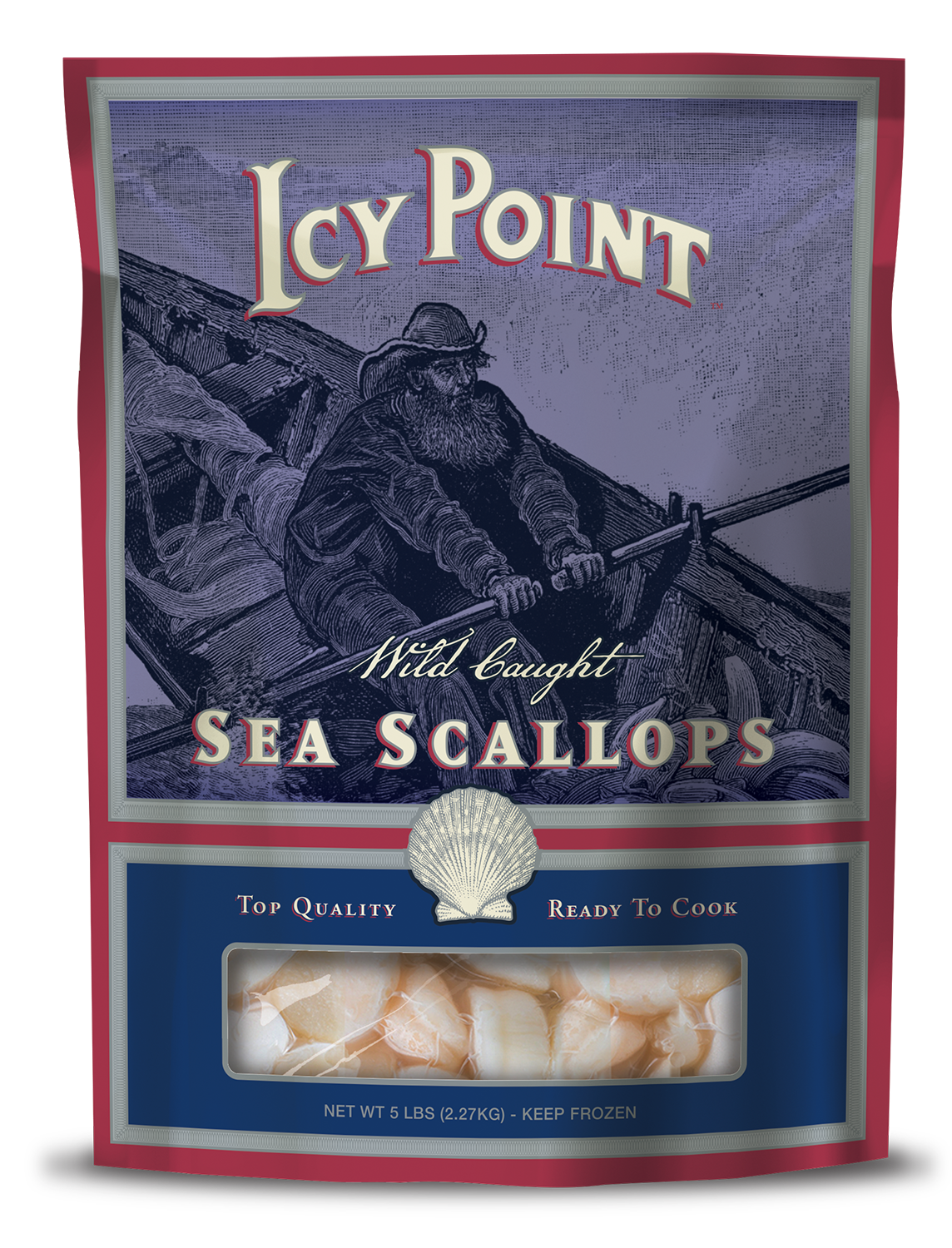 Wild Caught - Top Quality - Ready to Cook.
Icy Point Sea Scallops

Our fresh wild-caught sea scallops are sustainably sourced along the North Atlantic Coast and processed with the ultimate care to ensure quality. These cool, clean waters create an ideal environment for scallops to grow, develop, and mature to their full potential.
The Atlantic sea scallop fishery is considered one of the greatest in the world and one of the best manager wild fisheries. These scallops are managed using a combined approach of limiting harvest efforts and rotating harvest areas, which maximize scallop yields while protecting the beds of young, maturing scallops.
Net Weight:

5 lbs (2.27KG))

Case Size:

units per Case
( lbs.)