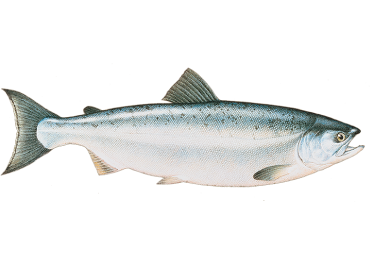 Firm. Smooth Texture. Robust Flavor. Vivid Color.
Alaska Salmon

Alaska wild salmon belong to the genus Oncorhynchus. This genus distinguishes wild pacific salmon from other fish that have a common name 'salmon' including trout and farmed varieties.

Ocean Beauty Seafoods has been in the Alaska seafood business for over a century, giving us expert knowledge of Alaska fisheries to share with you and your business. Through our sister company, OBI Seafoods, we have committed volumes of all key Alaska seafood products.